Payne
Celebrity Composer





Posts

: 6036


Join date

: 2013-07-13


Age

: 28


Location

: Sitting alone outside a door that someone else kicked in. I'll wait for all eternity. Won't you invite me in?


Subject: Re: The Grail Games IC Fri Feb 06, 2015 6:09 pm

---

Logan chuckled at her response. "I just bet you have. Men of the clergy aren't exactly interested in learning how to catch a woman."

He paused after that, letting her talk about her visit before he adopted a more stern look. "Moving on or not, dead women shouldn't wander around in towns where their faces might be recognized." Logan scolded. "It took a lot of paperwork to make you disappear." The stern note in his voice did little to hide the amusement on his face though.

"I may visit again sometime." Logan continued, waving around to the scenery. "But it won't be for the same reason as this time."

"For now, I'm heading back to France. There are some things I need to sort out at home, apologies to be made, stories to tell, and maybe a few tears to be shed." He seemed to consider that for a moment. "If you're heading in the same direction, I've got a private car on the five o'clock train. So, if you can stomach being stuck in it with me for an extended period of time, you wouldn't have to worry about being spotted."

Logan turned towards the city, offering Callie his arm to take. It felt pleasantly light without the chains that had covered it for so long, chains that were now compacted into a metal cross hanging around his neck. The full weight of it pressed into his chest even now, standing here like this, but it was different than it had once been. The chains had weighed him down with guilt, but the cross he now bore only weighed as much because it was so full of mercy...
Prisma*Illya
Paramount Pagemaster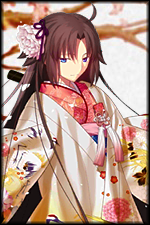 Posts

: 33255


Join date

: 2013-07-11


Age

: 28


Location

: Akasha


Subject: Re: The Grail Games IC Sun Feb 08, 2015 6:24 pm

---

"I appreciate the concern," Callie said with a smile. "But I think the Lannisters have more pressing concerns."

The entire Mage's Association did. The Grail Games had been an utter fiasco, and it had taken the better part of a year to ease tensions and aggressions that would have resulted in another war. With such a large threat looming over them, and the need to find a replacement heir or face a crumbling lineage took most of the attention off of Calisa. By the time they had sought to track her down, news of her demise had been widespread - and most welcome.

"But I appreciate the concern," she said warmly, taking his arm. "And the company."

As they walked arm in arm, moving toward the city in companionable silence, Callie looked out over the expanse of Dusseldorf - off to where Schloss Eller once stood. Perhaps it was only an illusion, a sense of wistful nostalgia, that made her see herself sitting as she once did in the windows of the castle, looking out with longing to where freedom would lie.

"Stay strong," she thought with a smile, as though she could reach out and touch that part of herself, lost and confused. "Hope is just within reach."

With that, she turned her back on Schloss Eller, on the ghosts of the past, and walked steadily with Logan toward a bright and sunny future.

FIN

_________________

~Boundary of Emptiness, Void Shiki~



Last edited by Prisma*Illya on Sun Feb 08, 2015 8:17 pm; edited 1 time in total
Prisma*Illya
Paramount Pagemaster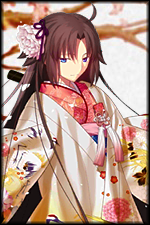 Posts

: 33255


Join date

: 2013-07-11


Age

: 28


Location

: Akasha


Subject: Re: The Grail Games IC Sun Feb 08, 2015 7:11 pm

---

Calisa's Corner is a strange variety show filled with commentaries, interviews, and trivia.

If you wish to avoid being sidetracked,

or if you would like to keep the characters' images, please be warned.

Spoiler:

_________________

~Boundary of Emptiness, Void Shiki~
Sponsored content

Subject: Re: The Grail Games IC

---