Prisma*Illya
Paramount Pagemaster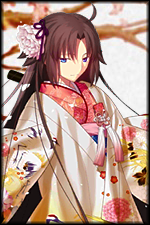 Posts

: 33206


Join date

: 2013-07-11


Age

: 28


Location

: Akasha


Subject: Supernatural: Legacy S2 - Bad Blood Fri Mar 03, 2017 12:07 am

---

Bad Blood

Spoiler:

_________________

~Boundary of Emptiness, Void Shiki~
Prisma*Illya
Paramount Pagemaster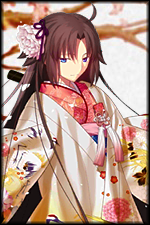 Posts

: 33206


Join date

: 2013-07-11


Age

: 28


Location

: Akasha


Subject: Re: Supernatural: Legacy S2 - Bad Blood Fri Mar 03, 2017 12:40 am

---

Maya lifted up her sunglasses as she scanned the article on the newspaper spread across her legs. Bad move. The pages stuck to her sunblock, and she wrinkled her nose as she peeled the pages off.

"And here I thought I was going to get a vacation," she mused, gazing across the white expanse of sand to the glittering ocean. "So much for that."

Of course, it might not be her type of job. But if that witness could be believed, normal people don't take bullets without flinching. It couldn't hurt to take a look. Prime tanning hours were nearly over anyway.

------------------------

Ricardo's car came to a stop on the street where Ana Lucia was last seen by their witness. It seemed pointless to question the man again, but with the increased media coverage, his superiors were more determined than ever to get this situation dealt with quickly. Any other details he could remember would be helpful.

[OOC: Here's your lead-in. You can go ahead to the witness' house and question him. I'll usually play the NPCs in these cases.]

_________________

~Boundary of Emptiness, Void Shiki~
jorgiguel
Worthless Wordslinger





Posts

: 389


Join date

: 2016-11-17


Subject: Re: Supernatural: Legacy S2 - Bad Blood Fri Mar 03, 2017 8:58 am

---

Ricardo was troubled by the current state of events. Kidnapping was nothing new to the favelas, even human trafficking was widely known to happen within the area. What worried Ricardo was how the kidnappers ignored a witness. Generally should someone notice them, they will quickly take care of the witness, either by threats or actually killing them. But in this case they just left, even if the witness was harmed, that seemed like a sloopy work from the kidnappers.

That was what worried Ricardo, if unprepared people were kidnapping, did that mean that even more people were becoming corrupt and dangerous? He didn't know, but he was addamant in finding out what was happening.

Ricardo parks his car infront of the witness' house. He was expecting the usual response, the witness to yell at him to go away, nevertheless that would not deter him.

*knock* *knock*

"This is the police, we are here to talk about the recent case of Ana Lucia, please open the door."
Prisma*Illya
Paramount Pagemaster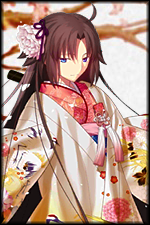 Posts

: 33206


Join date

: 2013-07-11


Age

: 28


Location

: Akasha


Subject: Re: Supernatural: Legacy S2 - Bad Blood Fri Mar 03, 2017 11:29 pm

---

A man opened the door at Ricardo's insistent knock. He was dark-haired and bearded, with a strong build but slightly paunchy stomach. He kept the door open a crack, taking in Ricardo's appearance for a few moments before ushering him inside.

"I'm Enrique," he said, showing Ricardo to a very used chair in the living room. "I don't know what you could want to talk about. I already told the police all I know."

He looked a bit agitated. Was he hiding something?

-------------------------

Maya surveyed the street, trying to picture the events as they'd occurred according the newspaper. It's too bad it had been in such a high traffic area. By now, any blood from the one who'd been shot was probably gone. She might have been able to use it for a spell to figure out what kind of creature it was.

A police car came around the corner, and she quickly made herself discreet. He approached a house and was let in. That had to be the witness' house. Too bad she couldn't pull a fake FBI investigation down here.

Maya stole quietly over to the house, trying to gauge where the two were. Through the window, she spotted them sitting down in the living room. That was fortunate. This should work then.

She made her way along the side of the house to where the living room should be. Kneeling down, she pulled out a bottle of glossy nail polish and began to paint a sigil onto the paneling of the house. When it was finished, she blew on it to help it dry before pressing her ear to it.

"Ah, perfect," she murmured. She could hear every word clear as day.

_________________

~Boundary of Emptiness, Void Shiki~
Sponsored content

Subject: Re: Supernatural: Legacy S2 - Bad Blood

---